What's New?
Multi Award Winning Business
We are absolutely thrilled to have recently won the 'Best retailer of the year 2023' award with Ilkley business awards and thank all our lovely customers for their continued support!
Swimwear
We are stockists of a wide range of luxury swimwear brands such as PrimaDonna, Marie Jo, Antigel, Pain de Sucre, Watercult and many more.
For further details, orders or enquiries please contact us on 01943 600924 or email info@thefittingroonmilkley.com and we can help you find your perfect fit holiday swimwear whether it be a one-piece swimsuit or bikini set we will have you feeling fabulous!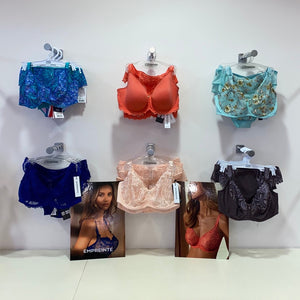 Spring Summer 2023 Collection
We have new deliveries each week with this seasons gorgeous new collections, if you are looking for a certain brand or style and can't find it please get in touch with us, we will be able to order it in for you.
Post Op Body Love
Our Post Op Body Love range is a collection of beautiful post surgery bras that are luxurious, comfortable and stunning on your skin.
If you would like to find out more about our Post Op Body Love collection or have any questions regarding styles and stock please feel free to get in touch with us on 01943 600924 we are here to help!
Post Op Body Love
Find your Feel-Good Fit
We love helping you find your feel-good fit, so why not book yourself in for a bra fitting with one of our experts.
To book, please contact us on 01943 600924 or alternatively email us at: info@thefittingroomilkley.com
Shop opening times:
Monday - 10am until 2.30pm
Tuesday to Saturday - 10am until 5pm
Sunday - Closed
Fabulous expertise and professionalism. Highly recommended.

Amanda
So knowledgeable and helpful

Sarah
What these ladies don't know about fitting and their products.....

Fiona